Gainesville, FL (January 8, 2019) – Gainesville Police continue their investigation after they have arrested two adults for using and selling drugs in the same vehicle where a 2-year-old child was sitting.

33-year-old Larry Calhoun has been charged with possession with intent to sell cocaine, possession of marijuana, and child neglect without harm. 31-year-old Shannon Alford was charged with child neglect as well.

A man called in the crime, telling deputies that he was being held against his will and forced to withdraw money from his account to pay off a drug debt to the two. The duo and the witness went to a Wells Fargo bank in the area. Alford stayed in the vehicle with the child while the witness went inside to withdraw the money. While in here, he called the police.

Police arrived and found a bag of cocaine in a cup holder that was within arm's reach of the 2-year-old. They saw that a bag of marijuana had also been thrown out of the vehicle when they pulled up.

Calhoun and Alford were both arrested at the scene.
Gainesville Distribution Laws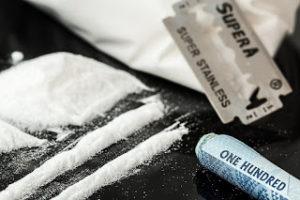 Drug crimes are taken very seriously under Florida law, especially those that involve distribution. Drugs cause harm to many people throughout Florida, which is why the law upholds these crimes to the highest degree. However, if you have been charged with a drug distribution crime, the prosecutor will have to show many different factors including that you knowingly participated in one of these crimes and that the drugs you found were controlled substances. An experienced drug crime defense attorney in Florida will be able to help you move forward after you have received serious charges on these levels.

At Musca Law, we provide an aggressive criminal defense that pays particular attention to the strengths of your case. Our attorneys have the skill to help you achieve proven case results. We will always keep you updated and ensure that you understand all of your rights and options. If you have been charged with a drug crime, our attorneys are here to assist you. Contact us for more information on your case at (888) 484-5057.