Gainesville, FL (December 10, 2018) – Yesterday, December 9th,  a Gainesville woman was arrested after she allegedly bit her girlfriend and then attacked and damaged her car in an effort to stop her from leaving.

The Gainesville Police Department arrested 29-year-old Brittany Robinson as the offender in an assault that was reported to police by her girlfriend.  Apparently, Robinson got into an altercation with her girlfriend about not driving her to another location in her vehicle.  As the argument got more heated, Robinson reached over and allegedly bit her girlfriend on her neck.

The girlfriend attempted to flee the scene with her vehicle, which is when Robinson took a metal chair and struck the windshield of the vehicle. This caused a large crack to appear in the windshield.

Robinson has now been charged with battery and criminal mischief. She is being held in jail without bond.
Gainesville Battery Laws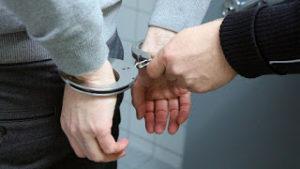 A battery is the intentional harmful touching of another person without their consent. If you have been charged with one of these violent crimes against another person, you could be facing time in jail, fines, and a variety of other penalties. A skilled defense attorney can help you get the best results possible in your case, from the interrogation all the way through to the trial, if need be.  

Across Gainesville and the entirety of Florida, our attorneys at Musca Law understand just how important it is to have a criminal defense attorney on your side who will treat you with a high level of personal service when it comes to your case and navigating the criminal justice system. We believe that your freedom is important and want to help you work through your charges during this desperate time. Contact us today at (888) 484-5057 to find out what we can do for you.