Green Cove Springs, FL (January 5, 2019) - Deputies with the Clay County Sheriff's Office announced the arrest of a man on child sex charges.  The announcement was made on Friday, January 4th.

According to reports, Erold Martin Panopio was under investigation by the office's Internet Crimes Against Children Unit as well as the Department of Homeland Security.  Panopio is accused of speaking with children on the computer as well as traveling to meet them for illegal activities.

Panopio has been charged with sex offenses involving at least two children.  He is currently being held at a federal detention center in Baker County Florida.
Jacksonville Sex Crimes Laws
Jacksonville sex crimes laws are strict and provide extremely harsh punishments to those convicted.  In addition to our laws in Florida, the federal government also has many laws prohibiting illegal activity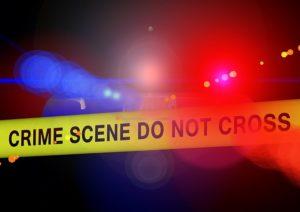 with minors such as traveling across state lines to engage in sexual contact as well as viewing or possessing child pornography.

Many Florida sex crime cases are eventually taken up by federal authorities.  The United States Attorneys Office is notoriously tough on sex offenses and conviction of a federal sex crime can carry mandatory minimum sentences that stretch for more than a decade.

If you are facing a sex crimes charge in Jacksonville or surrounding areas, it is imperative to hire a criminal defense attorney who is experienced in both state and federal prosecutions for these types of offenses.  At Musca Law, our attorneys routinely appear in federal court to represent our clients on charges.  We have successfully handled both state and federal sex crimes offenses on behalf of individuals throughout our state.  If you are facing this situation, we would like to help you as well.

For your free consultation, please call us any time at (888) 484-5057.