Haines City, FL (January 7, 2019) – A woman who was visiting was shot to death in a double shooting. She has since been identified by police as 56-year-old Lisa Bunce.

Bunce was shot to death by her ex-boyfriend, 60-year-old David Murdock on Saturday morning. She was visiting a friend at the time. Her friend, Sandra Andrews, was also injured in the incident but is expected to survive.

Deputies who investigated say that Bunce and Murdock's relationship ended in 2017 but he tried to call her when he found out she was in Florida. Now, Murdock is facing first-degree murder charges as well as attempted first-degree murder, armed burglary, and shooting into a building charges.

When deputies arrived at the scene, they found Murdock in front of the building where he shot her to death. A handgun was lying in the driveway nearby.
Haines City Murder Laws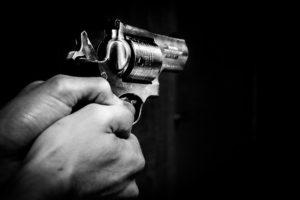 If you have been charged with murder or homicide in Florida, you could be facing some of the heftiest penalties of all time, including prison sentences that are lengthier than most, hefty fines, and more. Once you have been accused of a violent crime in Florida, it is difficult to defend yourself from serious charges, but an experienced attorney might be able to help you lessen your charges so that you stand a chance at moving forward during this difficult time.

Violent crimes, especially those involving the use of a weapon, tend to be treated as the most serious and calculated crimes of all time. At Musca Law, we are fully committed to helping you receive results even if you are facing a crime that comes with serious penalties and years spent in prison. We understand how difficult this must be for you and want to ensure that your rights are being upheld during one of the most grueling times of your life. With over 150 years of combined experience handling these types of cases, we will ensure that your rights are protected every step of the way. Contact us for more information at (888) 484-5057.