Hialeah, FL (February 2, 2019) - A man was arrested following a road rage incident in Hialeah.  24-year-old Giovanni Valentin was taken into custody by police on Saturday, February 2nd.

Officials say that Valentin a 25-year-old Jesus Menendez were initially involved in an argument at Flanigan's Bar and Grill on West 84th Street.  Staff overheard the argument between the two men and asked them to leave the premises.  Both of them left but Valentin then followed Menendez once they were inside their respective vehicles.

During the chase, Valentin produced a firearm and shot Menendez in the shoulder near the intersection of West 13th Avenue and 78th Terrace. Menendez was taken to Palmetto General Hospital where he was treated for non-life-threatening injuries and released.

Valentin was charged with attempted second-degree murder.  He was booked into the Guilford Knight Correctional Center on a $10,000 bond.
Violent Crimes in Miami-Dade
Second-degree murder is one of the most serious violent felony crimes that a person can face in Florida.  A charge of attempted second-degree murder is just as serious and is a second-degree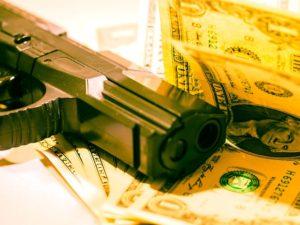 felony.  A person convicted of attempted second-degree murder faces up to 15 years in prison and a fine up to $10,000.  A charge of attempted second-degree murder does not require proof of a specific intent to kill.  Instead, it requires that a person commit an intentional act which is dangerous enough or likely to cause death.

When you are facing a serious felony charge, you must secure skilled legal counsel.  Your entire life could literally be on the line as you face decades in prison if the case does not turn out in your favor.  At Musca Law, our Florida criminal defense attorneys will carefully examine the circumstances surrounding your charge and will decide on an appropriate defense in your case.  We will explore all of the mitigating factors as we work tirelessly to protect your rights.

Our phones are answered 24 hours a day, 7 days a week.  If you are facing a criminal charge in Miami-Dade or elsewhere in our state, please contact us for your free consultation at (888) 484-5057.