Hialeah, FL (December 6, 2018) – Police say that an armed man locked a woman inside his home in Hialeah so that she would have sex with him in order to 'repay a debt' that was owed to him.

The suspect was identified as 67-year-old Luis Wu Chiong, whose home is located in the 800 block of Southeast 12th Street. The woman was dropped off there by another person who has not identified.  Chiong locked the gate of his property with a key as soon as she entered his yard.  He brought her into his home and told her to take drugs.   

Then, the woman was then taken to Chiong's bedroom where he again, locked the door with a key.   He asked her to disrobe and perform sexual favors on him.  She was frightened and tried to exit the room.  At that point, Chiong pulled out a gun and aimed it at the victim. She begged and pleaded with Chiong to let her out of the bedroom and eventually did.  She was able to call the police while she begging to be let out.

The police arrived as the woman ran out of the home.  Officers were unable to get in the yard because of the locked gate.  Chiong refused to unlock the gate.   The woman was able to grab ahold of the keys after running back into the house.  She managed to give them to one of the officers and was brought to safety. 

Chiong was arrested on charges of armed kidnapping and aggravated assault with a firearm.
Hialeah Aggravated Assault Laws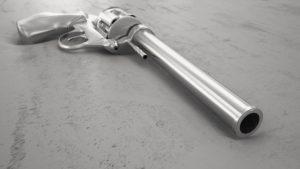 Any type of crime involving a weapon will be taken seriously under Florida law, as suspects tend to use weapons in a life-threatening manner to control a victim. If you have been charged with aggravated assault with a deadly weapon, your crime will be seen as especially violent in the eyes of the prosecution and court due to the fact that a deadly threat was there. You could be facing a wide variety of charges, which is why you need a dedicated team of attorney on your side to help you the best possible outcome.

If you have been charged with a weapons crime in Florida and you are unsure of where to turn, you should speak with an experienced defense attorney as soon as possible.  At Musca Law, our attorneys work to make our clients a priority every day and we ensure that your rights are constantly being protected. This is why you should always choose a skilled criminal defense attorney rather than handling your charges alone. Contact us to find out what we can do for you at (888) 484-5057.