High Springs, FL (January 19, 2019) - An Alachua County fire chief faces a charge of DUI following a crash that took place in High Springs on Friday, January 18th.

41-year-old Bruce R. Gillingham was driving on US 27 near Main Street around 5:15 pm when he crashed his Toyota Camry.  There is no word on how the crash took place or if there were any other vehicles involved in the collision.  No one was injured in the collision.

The Florida Highway Patrol conducted a crash investigation.  It was then determined that Gillingham was under the influence.  He was arrested and charged with DUI.  Gillingham was placed in the Alachua County Detention Center following his arrest.
DUI Laws in Alachua County
A DUI charge can impact several areas of your life.  Being convicted of driving under the influence can cause financial issues with increased insurance costs and can literally affect your livelihood, including your ability to drive and travel to and from work.  A second or third conviction of DUI can also result in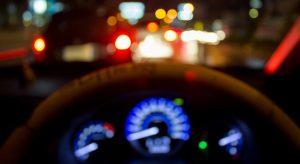 lengthy prison sentences and high fines.  You may also be required to attend and complete a DUI school and alcohol or drug abuse classes.

When you have been charged with a DUI in Florida, you need a criminal defense attorney who is skilled and experienced in handling DUI cases.  There are many issues that frequently arise in DUI prosecutions, including whether the arresting officer had a legal right to stop your vehicle, whether the roadside field sobriety tests were properly conducted, whether all proper procedures were followed in the breathalyzer test and much more.   At Musca Law, our Florida criminal defense attorneys know exactly what to look for in a DUI case in order to ensure that you have the best possible representation.

Even in cases where the officer did everything right, we can still help reduce the impact of a DUI charge by obtaining a plea to a lesser charge or helping you get a limited drivers license to mitigate the impact of a DMV license suspension. If you are facing a DUI charge in Alachua County and surrounding areas, please contact us today at (888) 484-5057 for your free consultation.