Hillsborough County, FL (February 8, 2019) – Police arrested a man identified as 27-year-old Sean Dixon on suspicion of exposing himself in front of young girls this past week.

Police arrested Dixon in the 13000 block of Briardale Lane in Tampa on Thursday afternoon, February 7. He has been arrested on charges of lewd and lascivious exhibition.

Hillsborough Police received four calls over the span of this past week about a man who approached teenage girls and exposed himself to them. The incidents all happened around Westchase and all of the victims who were targeted were teenagers.

Witnesses spoke with police and the suspect's vehicle was identified as a white Mitsubishi with tinted windows. Police were able to locate the vehicle in the area.

Dixon has since been released from jail this morning on a $7,500 bond.
Hillsborough County Lewd and Lascivious Exhibition Laws
Lewd and lascivious crimes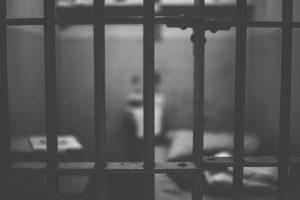 encompass many types of acts, all of which are very serious in nature and could follow you through life. You might be feeling frightened about your case and the fact that these crimes can lead to penalties that can have a huge impact on your life, especially when it involves a child. It is not uncommon for these crimes to be prosecuted to the furthest extent of the law which means that, if you are convicted of one of these crimes, you could spend time in prison, experience large fines, and many other aspects that can affect the rest of your life. From the very moment you are charged with one of these crimes, you might find that it is imperative to speak with an attorney about your case so that you can receive the best outcome.

Charges of lewd and lascivious exhibition can affect your life on many levels, including the social stigma that you might experience or having to register as a sex offender. At Musca Law, we want nothing more than to ensure that your rights to a fair trial are not violated under any circumstances. With over 150 years of combined experience in many Florida sex crime cases, we want to ensure that these allegations do not dictate the rest of your life. Contact us for more information at (888) 484-5057.