Hillsborough County, FL (March 9, 2019) - A 56-year-old man from Riverview faces video voyeurism charges after police say he was recording a family member without consent.

The Hillsborough County Sheriff's Office charged Mark Boyer with three counts of video voyeurism and one count of witness tampering in connection with the alleged events. Police first received a report on February 28th that Boyer had placed a camera inside a relative's bedroom at their residence. The camera was used to record the victim without their permission.

Boyer later instructed the victim that they should lie to police about the cameras if they were questioned about them. Following the initial report, police were able to obtain a search warrant for Boyer's house. The search warrant was carried out on Friday, March 8th, and officers were able to confirm the account given by the family member, resulting in Boyer's arrest.

There is no word on whether he is still in custody at this time.
Hillsborough County Sex Crimes Laws
In Florida, the crime of video voyeurism is the act of secretly recording another person, usually for the purpose of sexual pleasure or gratification. The crime is considered a third-degree felony if the offender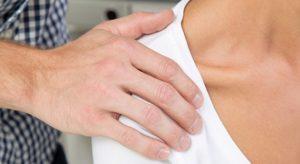 is over 19 years of age. The potential punishment is up to five years in prison, five years of probation, and a fine of $5,000. A conviction for video voyeurism could also land you on the sex offender registry.

If you are facing a sex crime in Hillsborough County, including the Tampa area, our Florida sex crimes attorneys at Musca Law can help you. We will explore the case against you and look for any weaknesses that can be exploited in your favor. In a video voyeurism case, there may be defenses such as no legitimate expectation of privacy or a justified recording such as a recording captured by a home security system. These facts require the careful attention of a trained legal professional who can help present a strong defense to the court on your behalf.

For a free consultation with an experienced and aggressive Tampa criminal defense lawyer, please call us 24/7 at (888) 484-5057.