Hillsborough County, FL (January 3, 2019) – A Hillsborough County Fire Rescue Medic has been arrested on domestic battery charges after he strangled his girlfriend.

Detectives responded to an incident that happened between December 26-27. 38-year-old Daniel Reed had allegedly engaged in multiple verbal altercations that turned into a physical fight. The victim was struck several times and then choked on two occasions. On one occasion, she lost consciousness for an unknown amount of time.

Reed was arrested and charged with battery domestic violence and battery by strangulation, which is a felony in Florida.

Police say that this is the third time that Reed has been charged for domestic violence. He has been placed on administrative leave while his case is reviewed at this time.
Hillsborough County Domestic Battery Laws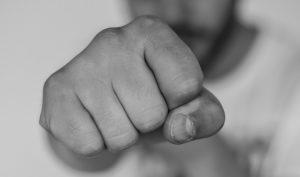 Any time somebody is accused or charged with domestic violence in Florida, they might feel concerned about the penalties they might be potentially facing and the impact that it will leave on their lives. If you have been accused of intentionally causing another person harm, this is seen as a particularly violent crime under Florida law and a prison sentence, fines, and other penalties could result. You might be feeling afraid of these consequences and wonder how you can work past these charges, which is where a dedicated criminal defense attorney comes into play.

Whether you have been wrongfully accused of domestic violence or you believe that you should not have been charged with this specific crime given the facts of your case, it is extremely important to receive the help you deserve in your time of need. From the very beginning, our experienced attorneys at Musca Law help you get started on your case as you navigate through the criminal justice system and continue working toward proven case results. Our attorneys with more than 150 years of combined experience are here for you with offices throughout Florida and the assistance you need to gain hope in your case. Contact us to find out what we can do for you at (888) 484-5057.