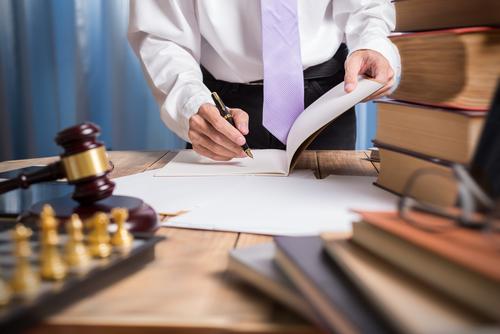 Yes, you can represent yourself in court in any type of criminal case. You have that right. In fact, even in very serious cases, the court may allow you to represent yourself. But is it the right thing to do?
The very first thing that you must understand is that the court will hold you to the exact same standards as an attorney. This means that you must comply with all the rules and regulations pertaining to a criminal case. You must be able to submit the proper documentation to the court and to the prosecutor and on time.
You must be able to abide by the Rules of Procedure during the trial, and you must be able to address the court, the jury, and the prosecution in the right manner and at the right times.
In addition to this, you must also be familiar with all the laws regarding your case. You will need to be familiar with case law that applies to your type of trial. You should also know about the different defenses commonly used in your type of trial and which one applies to your case.
As you can see, representing yourself in court is much more complex than simply getting in front of the judge and telling your side of the story.
The Benefits Of A Criminal Defense Attorney
Having a criminal defense attorney representing your case provides you with many benefits. Your attorney will be able to contribute their extensive experience and knowledge to representing your case. Your attorney will also have the support of their criminal defense firm to provide them with support and resources that an individual does not have on their own.
While hiring a criminal defense attorney does not guarantee that you will walk away from criminal charges without a penalty, it does provide you with a way of ending your case with the most favorable possible outcome.
If you are facing criminal charges of any kind, you are encouraged to speak with one of our experienced Florida criminal defense attorneys. Our attorneys will be able to use their knowledge of the charges that you face and help you build a solid defense. With so much at stake, jail time, or other penalties, why take the risk and represent yourself? Speak to our attorneys today.
We're the team you can trust to defend your rights. Call us today.