Holiday, FL (January 8, 2019) – Police say that a Florida man found out that his father helped deliver him when he was born, which caused him to smash a hot pizza into the older man's face.

33-year-old Robert Thomas Houston was charged with domestic battery. He remained in a county jail until yesterday on a $150 bond. The incident happened this past week when sheriff's deputies found the two had gotten into a serious argument that led to the assault. They found a pizza slice on a chair and both cheese and sauce strewn all over the room.

Houston's father told the deputies that his son became enraged after he learned that his father helped deliver him in 1985. The man went for a walk with his dogs while his son waited on the porch for pizzas to be delivered. When he got back from the walk, his son held him down in a  chair and smashed the pizza into his face while screaming at him.

The victim flailed around trying to get away from his son and called law enforcement. The son, meanwhile, went out on the porch and awaited his arrest. At this time, deputies are not sure why the news surrounding his birth upset him.

Two other family members saw the event take place and described it happening the same way.
Holiday Domestic Battery Laws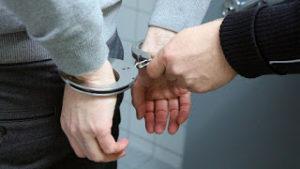 Being charged with a domestic violence crime can have very severe penalties to you and affect everything you do. Domestic battery, which is the unlawful touching of a family member, is usually seen as a misdemeanor and can be punished with fines, jail time, or probation. A domestic violence charge can impact many aspects of your life, which is why it is important to have a skilled attorney on your side to defend you from these harsh charges, especially when you believe that you have been wrongfully accused of a crime.

If you are facing a domestic violence charge in Florida, it is a good idea to never handle your claim on your own. You should instead seek out the best possible legal representation from a skilled defense attorney who has experience in dealing with the criminal justice system, from the initial interrogations to trial. At Musca Law, we understand the importance of having somebody on your side to defend you in your time of need. Let us put our experience to work for you and give us a call at (888) 484-5057.