Holly Hill, FL (January 10, 2019) – A father from Florida allegedly burned his 4-year-old son with a lighter to "teach him a lesson" because he had been trying to show him the dangers of fire. Now, 26-year-old Jesse Colaw has been charged with aggravated battery on a child.

The arrest happened on Tuesday of this week after the child showed up to preschool on Monday with a fresh burn injury on his wrist. He told the staff at the school that his father had burned him.

The boy's mother confirmed that she and her husband noticed that there was a burn mark on the child's bedroom door and told him that there were many dangers that stemmed from playing with fire. The mother left the room for a few moments to tend to another one of her children.  After a minute or two, the mother heard the boy screaming and crying.  She ran back to the room to learn to Colaw decided to burn the boy with a torch-style lighter to teach him a lesson.

At this time, Colaw remains in jail until his hearing.
Holly Hill Aggravated Battery Laws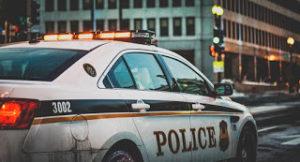 Being accused of any type of abuse against a child can be a life-changing experience and one that could cost you everything if you are left to defend yourself on your own. You might find that those charged with these violent Florida crimes could lose custody of their children, receive a restraining order keeping them from their children or suffer the effects of a social stigma related to this incident for the rest of their life. With a capable attorney on your side, you have the chance to avoid serious penalties that can impact the rest of your life as you protect yourself during this difficult time.

Our criminal defense attorneys at Musca Law have taken on many cases in the criminal justice system and helped hundreds of Florida residents who have been accused of a violent crime against a child.  The attorneys at Musca Law have more than 150 years of combined criminal defense experience within the Florida court system.  We will fight aggressively to protect your rights and help you achieve the case results that will allow you to move forward. If you believe that you have been wrongfully accused of a child abuse-related claim or the details of the case have been skewed, you have rights to defend yourself. Contact us today to find out how we can assist you at (888) 484-5057.