Homosassa, FL (December 23, 2018) - A man from Homosassa has been arrested for allegedly murdering his roommate in a case that remained unsolved for over a year.  26-year-old Emery Whitt is charged with second-degree murder.

In September, 2017, 33-year-old Ryan McClellan went missing.  His body was discovered approximately a month later inside a trash in a wooded area.  In the course of their investigation, the Citrus County Sheriff's Office examined McClellan's bank records and discovered that Whitt had made several withdraws from the account.  Firearms belonging to McClellan were also discovered in Whitt's possession.

Police made several attempts to interview Whitt regarding McClellan's disappearance but were unable to speak with him.  He was arrested on Friday, December 21st and is currently being held in the Citrus County Detention Facility.
Tampa Violent Crimes Attorney
In Florida, the crime of second-degree murder involves killing of a person without premeditation.  The element of premeditation is what differentiates first-degree and second-degree murder in our state.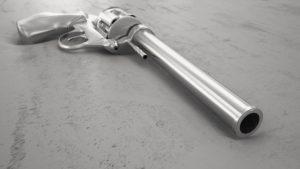 Regardless of this, second-degree murder is still an extremely serious violent crime.  If convicted on second-degree murder in Florida, a person can still face up to life in prison and a mandatory minimum sentence of more than 16 years.

If you are looking at a violent crimes charge in Tampa and surrounding areas, including battery, assault, domestic battery, aggravated battery, or murder, you should speak with a Florida criminal defense attorney at Musca Law right away.  In some violent crimes cases, you may have a defense such as self-defense or defense of others.  There may also be mitigating circumstances, such as provocation, that could reduce your charge to a lesser degree offense.

In order to protect and secure your future, you need the best possible legal representation.  Our aggressive, experienced attorneys do not back down from a challenge.  We are here for your 24 hours a day.  For your free consultation, please call (888) 484-5057.