Indian River County, FL (March 10, 2019) - Police in Indian River County have arrested a man on numerous drug charges related to possession and trafficking.

28-year-old Hershell Simmons was placed under arrest on Thursday, March 7th, by deputies with the Indian River County Sheriff's Department. The arrest took place at Simmons' home in the 6400 block of Fourth Place in Vero Beach. An investigation began when confidential informants met with Simmons on various occasions and were able to purchase drugs. Simmons is said to have met buyers in parking lots of various retail establishments, including Home Depot, Staples and McDonald's.

Following the purchases, police were able to obtain a warrant to search the residence. Inside, they located 114 grams of cocaine, 420 hydromorphone pills, 344 grams of cannabis, and $962 in currency. A rifle with a bump stock was also found, along with two 9 mm pistols. Simmons was arrested and charged with 26 felonies and four misdemeanors, including trafficking hydromorphone and cocaine and possession of a firearm by a person engaged in a criminal offense.

He was placed in the Indian River County under a $753,000 bond.
Indian River County Drug Laws
A Florida drug crimes charge can cause a negative impact on your life. Some drug charges are simple misdemeanors which will not carry any jail time and may be rather routine. Other, more serious, drug charges include drug trafficking and possession of drugs or controlled substances with the intent to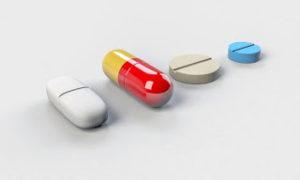 sell. The penalties for these offenses are much harsher and can result in a long prison sentence and high fines.

Regardless of the nature of your drug charge, you should always speak with a qualified criminal defense attorney to assess your options and provide the best representation for you in court. The Florida drug crimes lawyers at Musca Law have the skill and experience to handle any type of drug charge. From day one, we will provide you with the best possible representation aimed at eliminating or mitigating the consequences of a drug crimes conviction.

If you are facing a drug charge in Vero Beach or throughout Indian River County, our team of Vero Beach criminal defense attorneys are here to help. Our phones are answered 24/7. For your free consultation, please call us at (888) 484-5057.