Indian River County, FL (December 5, 2018) – On Monday, December 3, a man was arrested on charges of lewd battery on a 13-year-old female after rape accusations. The suspect has been identified as 21-year-old Cody Scott.

The incident occurred in the middle of October.  The thirteen-year-old girl told the Indian River Police that she invited Scott into her home without her parent's knowledge and engaged in consensual sexual relations with him at that time.  Even though the young girl consented to the sex act, Scott was charged with lewd and lascivious battery because, in the state of Florida, a person must be at least sixteen years old to consent to a sexual act.  Cody Scott was 20-years-old at the time of the incident.  

Scott allegedly told police that he knew that the girl was only thirteen when he went to her home. He is now being held in jail with a bail set at $10,000.
Indian River County Statutory Rape Laws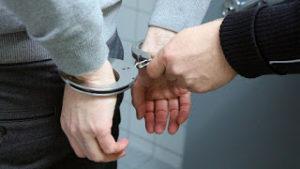 In Florida, lewd and lascivious battery is also known as statutory rape under Florida law. These laws make it a crime for an adult to have sexual intercourse with a child who is older than 12 but younger than 16. Statutory rape has serious penalties including up to fifteen years in prison, fifteen years of probation, a $10,000 fine, and sex offender registration for the rest of your life. This could impact everything you do from for the rest of your life.  You may lose your friends, job and more if you are convicted of such a crime.  You need the guidance and help of an experienced attorney with knowledge of statutory rape laws in Florida. 

If you have been charged with a sex crime in the Vero Beach area, you need to work with an experienced Florida sex crime attorney to ensure that your rights are protected at this time. At Musca Law, our attorneys work to make their clients a priority and to ensure that your rights are being protected every step of the way. We want you to understand the many penalties you could be facing and the impact they could have on your life.  We will build a defense that may lower the charges or penalties that you are facing or may even be able to have your charges completely dismissed. We will provide you with a winning defense to help you when you need it the most. Do not hesitate to contact us today at (888) 484-5057 for your free legal consultation. We are waiting to hear from you.