Islamorada, FL (December 21, 2018) – Police say that a man was arrested on aggravated stalking charges after detectives said that he was harassing a woman for almost a year. His methods included that in which took place physically, online, and over the phone.

The woman was so discouraged and frightened by the situation that she moved to Maine. While there, 21-year-old Noah Armstrong sent her a message on Facebook telling her that he had her address and that he would murder her. He also told her over the phone that he was going to put a bullet in her head.

In November, the woman moved back to the Keys and started dating somebody. Armstrong went to their address and confronted them at Coco Plum Drive in the area of their apartments. Witnesses saw Armstrong physically assault the woman and take a baseball cap off of her head. Armstrong also yelled a few times that he was going to kill the couple.

Deputies interviewed the woman after the confrontation, and while doing so, Noah called her several times and would not stop. The woman told detectives that Armstrong showed up several times at her job and she actually lost her job due to the fact that he wouldn't leave her alone there. He also showed up at a local bar for her and caused a scene.

This all stemmed from the fact that the woman dated him for a short time after meeting him on a dating app, but when she broke things off, he continued stalking her.
Islamorada Aggravated Stalking Laws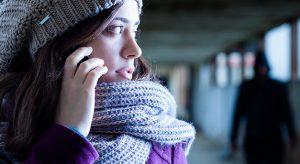 Under Florida law, aggravated stalking is seen as an offense where somebody stalks another person and makes a credible threat to their safety. The person being harassed must have truly felt harmed in some proven way for these charges to become credible. There are many differences between a regular stalking charge and an aggravated stalking charge, with the threats being more serious and the penalties being stricter. As such, it is important to have an experienced criminal defense attorney on your side through every step.

It is completely natural to feel scared and confused after you have been charged with one of these crimes under Florida law. At Musca Law, we provide an aggressive criminal defense that pays particular attention to the strengths of your case so that you can get started on defending yourself from unfair charges. Our attorneys provide a high level of personal service to help you achieve proven case results as we have done for others in the past. With offices located throughout Florida, we are here to help all accused of serious crimes. Contact us for more information today at (888) 484-5057.