Jackson County, FL (November 19, 2018) - A 27-year-old Jackson County man crashed his car into the gate surrounding the Apalachee Correctional Institute while he was driving under the influence of drugs and alcohol.

  Officers from the Florida Highway Patrol said that Miguel Velazquez was taken to Jackson County Hospital as a precaution. Velazquez was later arrested on drug possession and DUI charges according to troopers.
Florida Drug Possession Laws
If you have been charged with drug possession in the state of Florida, you are probably aware that you could be in very serious trouble that will follow you around for the rest of your life. In order to clearly meet the legal requirements for charging a person with drug possession, a prosecuting attorney must prove the following:
Whether the accused actually had control of the drug

Whether the accused had actual knowledge of the drug

Whether the found substance is actually considered an illegal drug under Florida law

In cases of being charged with intent to sell, all of the above must be proved and whether or not there was actual intent to sell the drugs must also be proven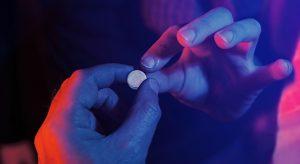 Since so many drug arrests in the United States involve the illegal substance in question being found in a car or a home it is not always entirely clear to whom the drugs belonged.

If you have been charged with drug possession or with possession with intent to distribute, the most important thing you can do right now is to contact a qualified, dedicated legal representative to act on your behalf. Here at Musca Law, we have over 150 years of combined experience in standing unfailingly by our clients as we broker the best possible deal for them. If you would like a free consultation regarding your case, please give us a call at (888) 484-5057 so we can begin working on your defense today.