Jacksonville, FL (November 28, 2018) – Police say that a Florida corrections officer was arrested after making a threat against another person and pulling a gun on that person outside of a strip club located on the Westside.

Police say that 32-year-old Stephen Altstatt was charged with aggravated assault and impersonating an officer while committing a felony. The victim was identified as Hernando Clarke, who told police that he was leaving the Solid Gold on Blanding Boulevard on the night in question when he was approached by Altstatt. Altstatt allegedly thought that Clarke touched his wife.

Clarke told him to put the gun away, but Altstatt cocked the gun at him. Police were called and Altstatt was arrested for aggravated assault and impersonating an officer while committing a felony.
Jacksonville Aggravated Assault Laws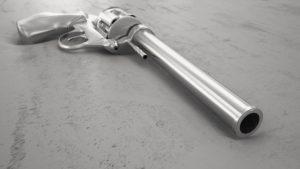 In Florida, even the minimum sentence for aggravated assault is still a felony and has penalties of up to 5 years in prison or probation, with a fine of up to $5,000. Even first-time offenders could see prison time, which is why you should have an experienced attorney on your side if you are facing these charges. If you are defending yourself against one of these violent crimes, it is important to never stand alone.

Across Jacksonville and all of Florida, the lawyers at Musca Law understand how important it is to have an attorney who will treat you with a high level of personal service, paying close attention to every detail in your specific case. We believe that your freedom is important and want to help you work through these charges to reach the case results that work for you in this desperate time. Contact us today at (888) 484-5057 to find out how we can apply our experience to your case and help you through this difficult time.