Jacksonville, FL (February 10, 2019) - The Jacksonville Sheriff's Office has arrested a woman accused of trafficking a prostitute in the area.

Police began investigating on Wednesday, February 6th when they were called to Memorial Hospital in response to a patient who refused to be discharged.  The patient told hospital personnel that another woman, identified as "Lee Lee" had brought her to the hospital and was forcing her to engage in sex acts for money.

The woman further told authorities that she was staying at the Hometown Inn and Suites on Mustang Road and had been at the hotel with "Lee Lee" for about two weeks.  She said that "Lee Lee" would give her $20 of crack cocaine for every $200 that she made as a prostitute. When the victim tried to leave, she was coerced back into prostitution as "Lee Lee" took control of her purse, her ID and Social Security card.

Officers learned that "Lee Lee" was located on Emerson Street and went to the location where she was believed to be.  There, they located 28-year-old Ashley Marie Ewart in possession of the victim's ID and Social Security card.

Ewart was arrested and charged with coercing commercial sexual activity of an adult for human trafficking and possession of a controlled substance.
Jacksonville Sex Crimes Laws
Human trafficking is an extremely serious Florida sex crime that carries very harsh penalties to those who are convicted.  Authorities will seek to punish those who exploit others to the fullest extent of the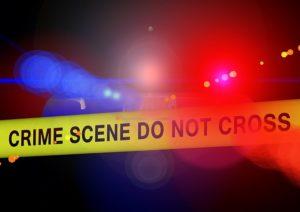 law.  In cases such as these, you could be facing decades in prison, substantial fines and a lifetime of having a serious felony on your criminal record.

When you have been charged with any type of sex crime in the Jacksonville area, you should seek out the best attorney that you can find to defend you against these charges.  A successful sex crimes defense depends on knowing each step of the process and how these types of cases are handled by Florida prosecutors.

The Florida criminal defense attorneys at Musca Law bring over 150 years of combined experience in all types of criminal matters, including sex crimes.  We have successfully represented those charged with sexual misconduct offenses throughout our state.  For your free consultation, please contact us at (888) 484-5057 today.