Jacksonville, FL (January 5, 2019) - An employee at a Jacksonville daycare is facing a child abuse charge.  On Friday, January 4th, the Jacksonville Sheriff's Office was called to The Learning Experience on Wolf Bay Drive.  The call came from an employee who saw another employee pinching a child's legs repeatedly after the child bit another student.

46-year-old Franchon Hart was identified as the accused workers.  When officers arrived, Hart had already left work for the day.  Police did observe red marks and bruises on the inside of the child's thighs. Hart was arrested at her home by police.  She was charged with child abuse.   There is no word on whether she remains in custody at this time.
Child Abuse Laws in Jacksonville
Child abuse is a serious violent crimes charge in Jacksonville and throughout Florida.  A basic child abuse charge is a third-degree felony which carries up to five years in prison.  Depending on the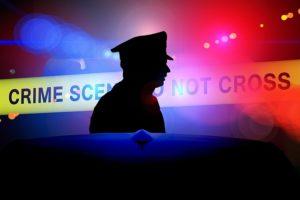 circumstances of your case, child abuse could be elevated to a second-degree felony with up to 15 years in prison.

Being convicted of a child abuse charge carries other punishments, including the likely inability to work in a job around children and the stigma of having such a conviction on your permanent criminal record.  Many employers will be reluctant to hire an employee who has been convicted of abusing a child even if the job that they do does not revolve around children at all.

If you a facing a Jacksonville child abuse charge, you need to immediately seek strong representation.  In a case involving child abuse, the child's injuries must be closely analyzed along with any witness statements, reports from doctors and other treating providers and sometimes video and other evidence.  There is a lot to consider in these cases.

At Musca Law, our Florida criminal defense attorneys will present your most compelling case.  We will advocate for you when you are facing the entire weight of the criminal justice system.  For a free consultation with one of our attorneys, please reach out to us anytime at (888) 484-5057.