Jacksonville, FL (June 30, 2019) - A corrections officer with the Jacksonville Sheriff's Office was arrested on suspicion of domestic battery involving his former girlfriend.  Jarvis Bannon, III was arrested by police on Saturday, June 29th.
According to reports, Bannon, 22, and the woman got into an argument at a residence they shared.  The woman, who is four months pregnant, was packing up Bannon's personal items. During the course of the argument, police say that Bannon shoved the woman.  She fell down and suffered bumps and bruises but no serious injuries.  The woman called the police to report Bannon shortly after the alleged incident took place. 
Bannon, who has been with the Sheriff's office since 2016, was terminated from his job.  He was taken to jail following his arrest and is currently being held without bond pending an expected court appearance on Sunday.  
Jacksonville Violent Crimes Laws
A violent crime charge in Jacksonville can mean serious trouble, both personally and professionally.  Incidents involving domestic violence and other types of violent crimes such as assault and battery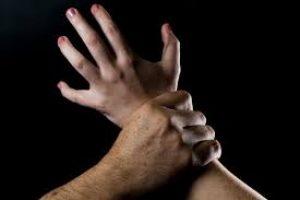 must be taken extremely seriously.  A person facing a domestic battery charge can lose their job and also face jail time, fines, anger management classes and more.  A domestic violence charge may also come with a civil restraining order which prohibits you from being in the presence of your accuser.  Additionally, those convicted of domestic violence crimes are also at risk of losing their rights to carry or own a firearm under federal law.  
When you have been charged with domestic assault, battery or any other type of Florida violent crime, it is important to immediately seek the services of a skilled Florida criminal defense lawyer.  At Musca Law, we will go to work right away to prepare your defense to these charges.  We understand that these situations are complicated and that individuals are often wrongfully accused of violent crimes, especially in a tense and hostile domestic situation.  
We are standing by now to assist you.  Let our Jacksonville criminal defense attorneys help you protect and secure your future.  For a free consultation, please call us at any time at (888) 484-5057.