Jacksonville, FL  (July 6, 2019) - A lifeguard with the Jacksonville Fire and Rescue Department is facing several charges following his arrest on Wednesday, July 3rd.  According to reports, 19-year-old Steven Sexton was arrested following a traffic stop on St. Johns Bluff Road.
Police initially stopped Sexton for speeding 63 mph in a 40 mph zone. After he was stopped, officers noted that Sexton had bloodshot eyes, slurred speech and that an odor of marijuana was emanating from his vehicle. Sexton was asked to exit the vehicle and where further investigation showed additional signs of impairment.  Officials also located a gun inside the car. 
Sexton was later arrested on charges of DUI, possession of marijuana, open carrying of weapons and possession of drug paraphernalia.  According to JFRD Chief Keith Powers, Sexton was fired from his job as a lifeguard.  He was taken to jail and released on Thursday after posting of $5,000 bond.
Jacksonville DUI Laws
An arrest for DUI is a very serious event in your life.  A DUI conviction carries a certain social stigma.  In addition, you can face personal consequences including the loss of your job, as a result of being convicted of driving while impaired.  The penalties for DUI include fines, court costs, potential loss of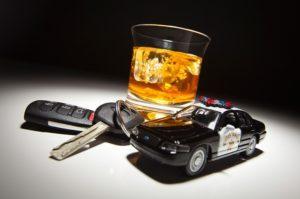 your driver's license, increased insurance rates and potential jail time depending on the circumstances of your case.
In order to successfully defend a Florida DUI charge, you need an attorney who understands the intricate laws and procedures surrounding these types of cases.  Police often administer certain field sobriety tests which they say will determine your level of impairment.  These tests must be given in a very specific way.  The officer administering the test will often perform the steps incorrectly which can cause the results to be challenged and questioned.  In addition, you may also have certain defenses based on an illegal stop of your vehicle or a denial of your rights at some other stage of the arrest process.
Only a skilled and experienced DUI defense attorney can determine how best to handle this charge.  At Musca Law, our team of Jacksonville DUI attorneys will fight for you when you have been charged with driving under the influence.  For your free consultation, give us a call 24/7 at (888) 484-5057.