Jacksonville, FL (November 18, 2018) – More than ten years after an incident where a Jacksonville woman was raped, authorities have finally identified her assailant.

Recently, police arrested 33-year old Kennith Robinson for the 2007 incident.

According to police reports, Robinson had been 22 years old when he raped the woman and lived across the street from the location where the crime occurred. While at a party, the victim had fallen asleep in her vehicle and woke to find a man forcing himself on her.

After reporting the incident, the women underwent a sexual assault examination.

The report was not sent to the Florida Police Department of Law Enforcement until July 2018.

In October 2018, police confirmed that one man, the friend of the victim, had revealed that "Scooter," his neighbor who lived across the street, bragged about having sex with the woman.

Police have singled out this case as evidence of rape kit backlogs.
Sex Crimes in Jacksonville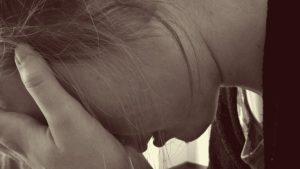 Overall, rape is one of the most serious crimes in the State of Florida and is automatically tagged as a felony, no longer being separated from sexual battery charges. To prove a rape crime, court officials must provide evidence of the sexual act (oral, anal, or vaginal) with a victim against this individual's will. If a rape victim is a minor, the culprit can face charges of statutory rape.

More often than not, sex crime allegations can be completely misleading and based on disrupted family or friend dynamics. If you have been charged with a sex crime in the State of Florida, we can help you seek the justice you deserve. Here at Musca Law, we have a combined 150 years of experience in criminal defense and give you a detailed, strong case. For more information, contact us today at (888) 484-5057.