Jacksonville, FL (November 26, 2018) – Darrell Perry, the principal of the Timucuan Elementary School, was arrested in an attempt to commit insurance fraud related to Hurricane Irma.

According to a report filed by Chief Financial Officer Jimmy Patron, Darrell Perry is being accused of committing a white-collar crime for submitting fraudulent claims and altering repair invoices to State Farm Insurance Company in the amount of $16,042 for repairs to his home for damaged sustained in the hurricane.

An investigation found that Perry submitted a fake invoice for repairs that never made to his home, and two altered invoices in an attempt to increase the amount of money he would receive through reimbursement.

Perry could face up to five years in prison if he is convicted of the charges.
Insurance Fraud Charges in Florida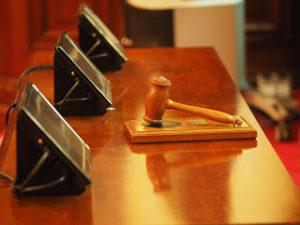 In the state of Florida, insurance fraud charges can have a serious impact on a person's life. Depending on the circumstances, this type of offense can be charged as either a misdemeanor or a felony.  If you have been charged with public corruption, you need a lawyer with a proven track record who has experience working with these types of criminal cases.

Any individual or business that files a claim with their insurance company could have a case brought up against them for insurance fraud, regardless of whether or not they intended to actually commit a crime. It is important that you secure a reliable law firm to represent you in court in order to make sure these charges do not have a damaging impact on your life.

At Musca Law, we have over 150 years of combined experience representing individuals who have charged with white-collar crimes.   We take our position of representing individuals very seriously and do whatever we can within the justice system to protect their rights. Contact us today at (888) 484-5057 to see how we can help you.