Jacksonville, FL (January 9, 2019) – A woman was accused of DUI after she caused an accident that took the life of a Jacksonville Sheriff's Office bailiff on December 9 and injured another JSO officer.  Authorities have now arrested Kim Johnston for the crime.

Johnston has been charged with two counts of DUI with serious bodily injury and a manslaughter charge was added yesterday, causing her to be re-arrested.

At the time of the accident, Bailiff Cathy Adams, her husband JSO Officer William Adams, and their two children were heading home from a football game in Orlando. They were suddenly struck by an SUV on Interstate 95 that was being driven by Kim Johnston.  Her blood alcohol level was .126 when the accident occurred.

Witnesses spoke with troopers and said that Johnston had been speeding at the time of the accident. Those in the vehicle sustained a variety of injuries, but Cathy Adams lost her life.  She was not wearing her seatbelt when the crash occurred and was subsequently ejected from the vehicle and lost her life as a result of her injuries.

This morning, Johnston appeared in court for the first time following her charges.
Jacksonville DUI Laws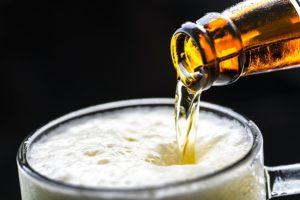 From the moment of the initial arrest that you endure following a Florida DUI crime, you might be feeling concerned about the outcome of your case and the freedom that you might lose. This is why it is always important to get started on defending yourself and retaining your rights from the very start. Fully understanding your legal rights will help you defend against Florida DUI charges and help you move forward during one of the most complicated times of your life.

If you have been accused of a DUI crime, you might be feeling frightened and concerned about the future of your case and everyday life. If you are facing the reality of a conviction, you know that it could have a huge impact on you and we want to ensure that you have the ability to move forward at this time. At Musca Law, we have experience throughout every step of the criminal system process, from the initial interrogations you will endure to the actual trial. We will work to protect your rights and help you move forward. Contact us for more information at (888) 484-5057.