Jacksonville, FL (November 23, 2018) – This past week, a man from Callahan was arrested after a house party took place where he and four other people overdosed on Cocaine he supplied. The party took place in Jacksonville.

The man was identified as 19-year-old Tristin Sisson, who was booked on charges of cocaine possession, child abuse, and many other charges. Since then, the State Attorney's Office has only kept the charges for child abuse for supplying a minor.

Sisson and the others took the cocaine and became unresponsive. Sisson admitted to authorities that he brought the cocaine but didn't note that it could have been laced with anything. At this time, police suspect it was laced with fentanyl. One of the victims was underage.

All are expected to recover.
Jacksonville Child Abuse Laws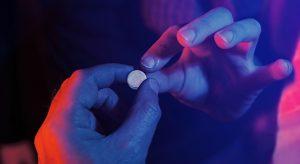 More than 3 million reports of child abuse take place every year. When you have acted with neglect while a child was in your care, you could be charged with this serious crime that could lead to some of the harshest penalties. Supplying drugs to a minor could land a child abuse charge, as an underage minor might not be able to make the decision to avoid this scenario, which could lead to serious results.

At Musca Law, our team approach has earned us an excellent reputation that allows us to support you and protect your rights when you need us the most. If you are seeking case results that lessen your charges or have them dropped completely, you will work with an experienced attorney to build a defense that can help you move forward past these serious charges. With over 150 years of combined criminal defense experience, we want to capably serve you and all throughout the state of Florida. Contact us today at (888) 484-5057 for more information.