Jacksonville, FL (March 19, 2019) – 40-year-old Omar Rahir Mustafa was arrested for carjacking and kidnapping a teenager from a Jacksonville gas station, according to Jacksonville police.

At the time, police say that 19-year-old Henry Lee Caine was fueling up his vehicle around midnight on Friday at a BP gas station near I-95. Suddenly, Mustafa entered from the passenger's side of his vehicle and showed him that he had a silver handgun.

Mustafa ordered Caine to drive around before he took the driver's seat from him. He then picked up a witness, identified as 44-year-old Joy Korey.

Mustafa then drove to 28th Street in the area and forced Caine out of the vehicle. Caine went and knocked on doors until he received a phone to contact police.

Police located the stolen vehicle at a traffic stop nearby. They took Mustafa and Korey into custody. Mustafa has since been charged with kidnapping and carjacking by use of a firearm.
Jacksonville Kidnapping Laws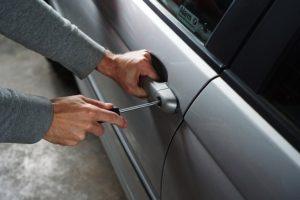 Facing violent crime charges in Florida can be one of the most challenging and devastating things that you will ever face. You might be frightened about the outcome of your case and how it will impact the rest of your life. You might also fear the reality of a major prison sentence, fines, and other serious aspects that could have a huge impact on the rest of your life. If you have been charged with a violent crime, such as kidnapping, you could be facing severe penalties that could mean time in prison, large fines, and more. Florida kidnapping crimes are taken very seriously under the law and you will need a criminal defense attorney on your side who will fight aggressively to assist you in your time of need.

At Musca Law, our experienced attorneys have handled many cases like these and are skilled in helping others achieve the case results they deserve to move forward. We understand that it can be frightening to be accused of kidnapping, especially when you believe the circumstances happened differently than how they are being reported. Our dedicated Florida attorneys will handle your case from start to finish. Please contact us at (888) 484-5057 to find out what we can do to help.