Jacksonville, FL (May 23, 2019) – Police reported that one person was charged with child neglect after a 4-month-old baby was left in a hot van for five hours and tragically passed away.
The mother wrote on social media that she and her family were left in "shambles" after the event when a care provider left the child in a van for hours. Nurses and doctors did all that they could to save her. The incident took place on Wednesday when police received a call about an unresponsive child at Ewing's Love & Hope Preschool and Academy.
Emergency responders arrived at the scene, where they found the baby strapped inside her car seat inside the van. She was taken to the hospital and pronounced dead while there.
56-year-old Darryl Ewing arrived at the daycare around 8:25 a.m., when it was reported that all of the children were offloaded and taken into the daycare. However, the baby was left inside. Daycare employees did not know that the child was inside the van until pickup arrangements were made in the afternoon around 1:03 p.m. Employees then found that the infant had not been brought in after her mother called about pickup.
Ewing has since been arrested on child neglect charges. The investigation found that the suspect was responsible for keeping a separate driver's log that documented all of the children.
The investigation continues.
Jacksonville Child Neglect Laws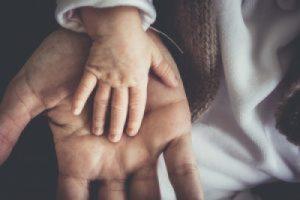 Receiving charges of child neglect in Jacksonville must be taken seriously at all times. In Florida, authorities seek to protect children first and foremost and will investigate all allegations as well as charge accordingly. Crimes against children are seen as some of the most heinous and you might face aggressive prosecution. If you are charged with child neglect, you might be facing prison time, fines, and more. This is why it is absolutely essential to protect your rights from the very beginning.
Our skilled criminal defense attorneys in Florida at Musca Law have handled a wide variety of cases and are willing to help you achieve proven case results in your time of need. With over 150 years of combined experience in these cases, we want to stand by your side and ensure that you are protected depending on the circumstances of your case and the laws that we have a vast understanding of. Please contact us as soon as possible to find out how we can assist you at (888) 484-5057.