Jacksonville, FL (July 1, 2019) – 45-year-old Richard Louis White was charged with DUI manslaughter after his passenger was killed in a high-speed rear-end crash on New Kings Road on March 1.
An event data recorder on White's pickup truck showed that he was going 71 mph a second before his vehicle crashed, and police said that the brakes were not applied until impact. The speed limit in that area was 45 mph, according to police.
When police investigated, they found that White's BAC was three times the legal limit to drive in Florida, according to tests done at the hospital.
Police said that the accident took place around 8:30 p.m. at night. An unidentified female passenger was taken to a hospital in Jacksonville but, unfortunately, was pronounced deceased the next day.
The investigation into the incident continues.
Jacksonville DUI Manslaughter Laws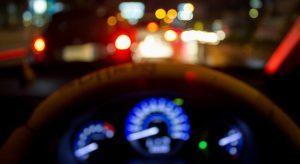 If you are facing a serious traffic offense in Jacksonville, this can be a difficult time in your life as many things hang in the balance. DUI manslaughter charges in Florida are some of the most serious traffic charges that could include penalties such as losing your license, jail time, enormous fines, and many other drastic consequences. You could feel held back in many aspects of your life and have to live with the reality of a life being taken too soon. This is why it is extremely important to have an attorney on your side to help you defend your rights.
Our DUI crime defense attorneys at Musca Law have handled many types of cases and are here to help you when you need us the most. There is a social stigma that follows these accidents that could make it impossible to receive the career you want and could damage relationships in your life. Because of this, you need an experienced attorney with years of evidence for receiving results for clients. Please contact us at (888) 484-5057 for more information on how we can help you.