Jacksonville, FL (March 11, 2019) – Police announced that 40-year-old Colum Patrick Moran Jr. was arrested and charged on a federal level after soliciting child pornography via the Internet. Moran could now be facing a minimum mandatory penalty of 15 years and up to 30 years in federal prison.

From December to October, Moran used the name "Emily lover" and a similar email address to post on several internet blog websites that were owned by mothers. These websites were specifically designed with the intent to share information about motherhood and other related topics.

Police say that Moran reportedly posted sexually explicit comments about children and posted sexually explicit photos and videos on the blog sites. On March 6th, police arrived at Moran's home after gaining a search warrant. While there, they found a plastic storage bin of at least 50 child-size pairs of underwear and a smartphone containing over 300 images depicting child pornography. From there, they placed Moran under arrest.

At this time, the Federal Bureau of Investigation is investigating the case with assistance from the National Center for Missing and Exploited Children.
Jacksonville Child Pornography Laws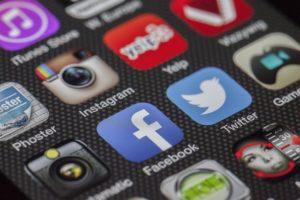 In Florida, the act of possessing child pornography is one of the most heinous crimes against children that take place across the state. These crimes come with extremely high costs from losing your career to having to register as a sex offender for the remainder of your life. You might feel a humiliating impact as you realize your life will be forever changed and everybody will know you by a crime against a child that you believe happened under innocent circumstances. Moving forward might be difficult but you have help on your side every step of the way.

In Florida, our sex crime attorneys at Musca Law are here for you when you need them the most. We do not want you to feel alone during this difficult time if you have received charges and are working on building a defense. Unfortunately, you may have already found that judges err on the side of the victim when it comes to these types of charges. If you have been charged with a Florida child pornography crime, do not delay when it comes to receiving the help you deserve during this time. We will help you from start to finish, so give us a call at (888) 484-5057 to find out what we can do for you.