Jacksonville, FL (January 8, 2019) – A naval flight officer in Florida was arrested in Jacksonville after he was arrested for child molestation when he was fondling a girl's private parts.

48-year-old Dustin Chapin was arrested at the Naval Air Station in Jacksonville where he was being stationed at the time. The Clay County Sheriff's Office says that he was charged with lewd and lascivious molestation of a victim who was under 12 years old at the time.

The alleged offense took place this past year and was reported by the girl's mother, according to police. She said that the woman had been visiting her parents, which is when Chapin went into a bedroom and touched the young girl while she was asleep.

A detective said that they spoke with the victim. She claimed that she awoke and said that Chapin had been wearing a green shirt with writing on it when he came in her room that night.

Now, Chapin is being held without bond and is awaiting his next court date.
Jacksonville Child Molestation Laws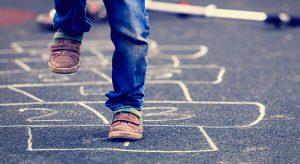 If you have been charged following child molestation accusations, this could seriously impact the rest of your life in many ways. Any type of crime that takes place against children are considered extremely serious charges in Florida and could lead to prison time, fines, and a lifetime sex offender registration requirement. You could lose your freedom that you once enjoyed and receive an astonishing impact to your reputation, making it difficult to find employment or a home for quite some time. If you have been charged with child molestation in Florida, you will need an experienced criminal defense attorney on your side to help you through this difficult time.

Our experienced and dedicated Florida sex crime attorneys at Musca Law are willing to take a closer look at your case and help you build a defense that is viable in your case so that you can protect your best interests during this difficult time. We understand the process of finding your strengths during this time and applying them to your case so that you can start working toward success. We have helped others receive proven case results on similar charges in the past. Contact us to find out what we can do for you today at (888) 484-5057.