Jacksonville, FL (April 1, 2019) – A police officer with the Jacksonville police force was arrested after nude photographs of a girl were found on his cell phone.

39-year-old Matthew Harper Butler was charged with sexual battery on a victim under 12 and remained behind bars this past week. He also resigned from his position on the police force.

The sheriff's office received a tip that Butler had an image of an underage girl on his phone. He also allegedly made a statement to someone, who notified police. No other information is known about Butler's relationship with the young girl.

Sheriffs have also seized all of Butler's electronics to search them. Their investigation is ongoing at this time.
Jacksonville Sexual Battery Laws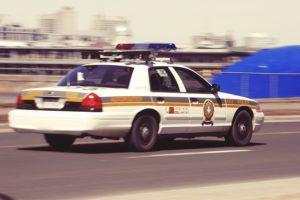 If you are facing a Jacksonville sex crime and the reality of serious penalties, you might be frightened about the outcome of your future as things appear vastly uncertain at this time. Those who are charged with these serious crimes could be facing lengthy prison sentences, fines, and having to register on the Florida lifetime sex offender registry. You might be held back in many aspects of your life such as your social relationships with others and your career. Because of this, you should have an experienced attorney on your side.

At Musca Law, our sex crime attorneys in Florida understand how imperative it is to have help from an attorney who has helped clients with many similar cases in the past. We have handled many cases involving sex crimes such as sexual battery and understand how heinous the court systems treat those involving children. Let us help you move forward and contact us as soon as possible at (888) 484-5057.