Jacksonville, FL (January 31, 2019) – On Tuesday, 30-year-old Sergeant in the Florida National Guard was arrested on an active warrant out of Duval County related to several child molestation cases.

The sergeant was identified as Jovanne Montanez. Now, Montanez is facing multiple charges including lewd or lascivious molestation and contributing to the delinquency of a minor. In 2016, prosecutors discovered that Montanez inappropriately touched at least three children on separate occasions all aged 8, 12, and 14.

Prosecutors have found that Montanez might be linked to other cases as well, such as one where a victim had been showering at his house when Montanez opened the shower and touched him. That same victim told police that Montanez tried to smoke marijuana with him and did sexual things to him. He claimed that, at the time of meeting Montanez, he was 14 years old at a community pool. Montanez offered him a job and told him that he could sleep over at his house when he wanted to. 

On another occasion, a victim said that they were sleeping over at Montanez's home with other children when Montanez took a victim into the bathroom and put his hands in the child's pants. Another victim said that they had been sleeping at his house when he woke up to Montanez touching him when he was 8 years old. 

Many of these children had been sleeping over at Montanez's home because they were friends with the child who lived with Montanez. Many parents believe that there are more victims who have not come forward at this point. 
Jacksonville Lewd or Lascivious Molestation Laws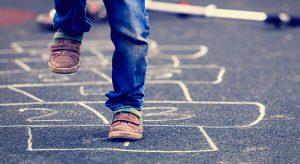 Being charged with lewd or lascivious molestation in Florida can quickly destroy your reputation, career, and social life that you have built with others. These crimes are charged especially harshly under the law due to the fact that they take place against children. Any sex crime involving children will be prosecuted as harshly as possible under the law. Because of this, it is important to be well-represented, especially when you believe that the evidence might be stacked against you and you need help during this difficult time.

At Musca Law, our dedicated criminal defense attorneys will fight aggressively on behalf of you to ensure that your future is well-protected. The consequences that can follow lewd and lascivious crimes against a child can be extremely severe and you might sustain lifelong consequences such as prison time, fines, and having to register as a sex offender for life. Our sex crimes attorneys understand that sometimes, these crimes start out as something innocent and turn into something much larger due to the accusations. Whether you are ready to start building your defense or you need specific information on Florida sex crimes, we want to provide you with the resources you deserve. Contact us for more information today at (888) 484-5057.