Jupiter, FL (November 16, 2018) – Around 2 a.m. in the morning yesterday, November 15, a woman and a man were arguing at Town Center Drive, leading to a disorderly intoxication charge.

Officers say that, when they arrived at the scene, the woman was heavily intoxicated and they told her to sit down on a bench. She refused and started swinging her arms around while yelling. Officers tried to detain the woman, which is when the man started screaming obscenities.

The man and woman were both put in handcuffs and arrested for disorderly intoxication. They were both taken to jail.
Jupiter Disorderly Intoxication Laws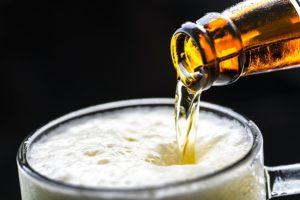 In the Fort Lauderdale, many cases of disorderly intoxication take place every year. This is a type of disorderly conduct that happens when somebody affects the peace and quiet of the area and the people around. Those who are arrested for these crimes every year throughout Florida face very serious charges, which is why it is important to speak with an attorney and retain your rights from the beginning. Some of the defenses that you might be able to bring in these cases include aspects like self-defense, freedom of speech, and an act that did not occur in a public place.

To successfully defend yourself against one of these crimes, you want to ensure that you hire an attorney who has proven case results and can help you through every step of the process.  We will make sure that you are aware of what is happening with your case at all times and include you in every decision that is made with regard to your case.  At Musca Law, we want to ensure that your rights are protected from start to finish. Contact us today for more information on your case at (888) 484-5057.