Key Largo, FL (November 26, 2018) – Police say that a father was arrested yesterday, November 25, after he left his toddler alone at a campsite at the John Pennekamp Coral Reef State Park.

46-year-old Francis William Dunn was arrested and charged with child neglect and resisting arrest after campers found the child abandoned. Deputies found that the man had temporarily left the toddler on his own and then returned to the site. They found Dunn had returned and was inside a tent and smelled like alcohol.

The child was immediately handed over to deputies. They said that the child had been covered in mosquito bites, had a soiled diaper on, and had not eaten in quite some time.
Key Largo Child Neglect Laws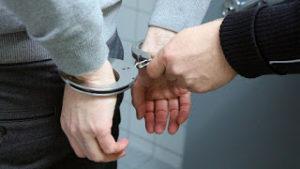 If you have been accused of the crime of child neglect in the Florida Keys area, you might be facing serious criminal charges, as these types of crimes are prosecuted to the furthest extent of the law. Crimes against children are some of the most serious that our courts see across Florida. If you have been charged with a child abuse crime, you face the reality that you could spend time in prison, have to face hefty fines, and could lose out on time or custody of your child if the charges were severe enough. Because of this, you should never move forward without the experienced help of an attorney.

At Musca Law, our attorneys are able to present an aggressive defense on your behalf. We promise to capably serve clients throughout all areas of Florida so you obtain the best case results moving forward. Facing criminal charges can be one of the most frightening things you ever go through, especially when it involves your child. Put our experienced team of attorneys to work for you and make the most out of your case today. Do not hesitate to contact us today at (888) 484-5057.