Key Largo, FL (November 17, 2018) – On Thursday, authorities conducting a traffic stop in the Florida Keys found the driver had several warrants for crack cocaine dealing. Later, Monroe County Sheriff's Office deputies arrested 31-year old Florida City resident Kevens Baret on five counts of cocaine sales and four counts for the use of a two-way device to commit the felony.

On Thursday morning, the officers pulled over the vehicle, a gray Dodge, at mile marker 96 on U.S. 1 in the Key Largo area. Friday reports confirmed that Baret's warrant for crack cocaine was related to four incidences when he attempted to uncover informants.

Besides the Florida City man, Monroe Country deputies also arrested 36-year old Miami resident Sharmanda Contrina Rancher. According to the sheriff's affidavit, she also had a warrant for selling cocaine.

Besides cocaine, police also found a bit of marijuana in the Dodge.

Later, officers interred Baret and Rancher into the Plantation Key Jail. Baret's bond was not disclosed.  Meanwhile, Rancher was imprisoned on Stock Island on a $30,000 bond.
Drug Crimes in the Florida Keys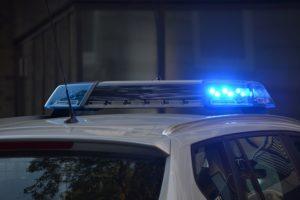 In the State of Florida, individuals convicted of drug crimes can face serious charges, whether the activity involves the manufacture, delivery, possession, trafficking, or sale of these illegal substances. Likewise, you may face severe charges if you have the intent to sell the drug or have accidentally obtained an illegal substance, which can terribly impact your life. Depending on what type of crime has been committed, a person can face charges of a misdemeanor or felony.

Overall, the events including being questioned by police and the resulting trial can be some of the most stressful and terrible experiences of your entire life, which is why you need an experienced criminal defense lawyer on your side. Here at Musca Law, we have over 150 years of combined criminal defense experience and will ensure your rights are defended during this difficult time. If you need help with your case, contact us today at (888) 484-5057.