Key Largo, FL (January 16, 2019) – A man from St. Louis allegedly attacked a paramedic and police officers after he was caught for driving a golf cart while intoxicated in Key Largo.

Police say that 32-year-old Parks Thornton Terry was driving a golf cart and swerving all over the road. When officers attempted to pull him over he responded by giving the officers the middle finger and continuing to run through stop signs.

As police officers tried to catch up with him, Terry continued to drive off in the golf cart. When he did stop, he exited the golf cart and ran into his home.  Officers knocked on the door, which is when a woman answered the door and refused to let the officers in the residence. When a paramedic tried to help police to get inside the home, Terry tackled the emergency responder to the ground.  He violently resisted arrest and assaulted the officers in the process.

He is being charged with DUI, fleeing and eluding arrest, battery, causing property damage, and other charges.
Key Largo DUI Laws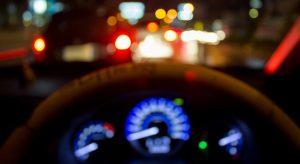 From the moment that you are arrested by police for a  DUI in the state of Florida, you are probably worried about what a conviction like this will mean for your life and future.   These incidents can happen in the blink of an eye after a night out with friends and completely cause havoc in your life. Fortunately, our DUI attorneys at Musca Law have extensive experience handling these types of charges and will work with you to help you navigate the criminal justice system and ensure that your rights are protected.

One of the scariest aspects of a DUI case is the extensive penalties that you might experience at the hands of the prosecutor in your case. The criminal system is under the belief that all DUI cases can be very dangerous scenarios due to the fact that other lives can be risked at the hands of a driver who chooses to drink even though their perception is vastly skewed. The evidence that a prosecutor might have against you can vastly affect the results of your criminal case, making it difficult for you to move forward without the help of an experienced attorney. At Musca Law, we have helped many individuals get the best possible case results for the charges that they were facing and we can help you too. Call Musca Law today to speak with an aggressive criminal defense attorney about the charges against you and to learn more about how we can help you at (888) 484-5057.