Key West, FL (April 14, 2019) – A man who had recently purchased an $8 million dollar island in Key West has been charged with stealing $300 worth of items from a local Kmart.
59-year-old Andrew Francis Lippi was arrested on theft charges this week. Store officials called Key West Police on April 5th, alleging that Lippi had purchased several items before returning the boxes for a refund. However, rather than containing the original items the boxes actually contained other items. Lippi purchased a Keurig coffeemaker and light bulbs among other items. When store personnel opened the returned Keurig box, they found a basketball inside.
Lippi is on video purchasing all of the items in question. He later returned them between March 30 and April 5, prior to his arrest. He is the owner of Thompson Island off of the Key West coast, which he purchased for $8 million dollars.
Lippi was taken to jail and charged with grand theft. He was released the next day. According to Lippi, the charge is "complicated." He declined any further comment.
Key West Theft Laws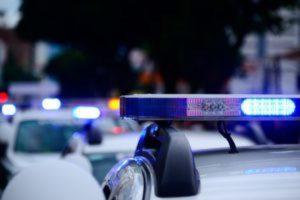 Under Florida law, the charge of grand theft involves the taking of property worth more than $300. Any property that is taken in excess of $300 is treated as a felony. There are three degrees of grand theft and the maximum possible punishment for this crime is thirty years in prison.
If you are facing a theft crimes charge in Key West or elsewhere, our Florida criminal defense attorneys at Musca Law stand ready to assist you. We have assisted thousands of people charged with various types of theft crimes. Our team has successfully obtained dismissal, acquittals and reduced charges in these cases. We have a strong presence in the courtroom and will not back down from a challenge.
We would be glad to discuss how we can assist in your matter. For a free consultation with one of our Key West criminal defense attorneys, please give us a call any time at (888) 484-5057.