Key West, FL (April 23, 2019) – 31-year-old Heather Pinkerton was arrested after allegedly attacking her husband when they became involved in a dispute about bowling.
Allegedly, the two got into an argument at a local bowling alley. She and her husband were involved in the argument for some time before the fight turned into a physical one. Pinkerton then took her husband's glasses and broke them. He then knocked over a drink out of anger.
Pinkerton's husband walked away from the argument to diffuse the argument but she continued to confront him and yell at him. Pinkerton then struck her husband with her purse.
Before police arrived, her husband said that he took her in a bear hug so that she would stop striking him. When police arrived, they found her husband with scratches on his face.
Pinkerton was arrested on a charge of battery and booked in jail, but has since been released on a $500 bond.
Key West Domestic Battery Laws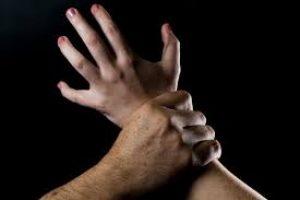 If you are facing domestic violence charges in Florida, you have been charged with an especially heinous and violent crime that sometimes leads to serious results. These crimes could have a major impact on your life from your social relationships to your career. When you are feeling lost and helpless about the outcome of your case, especially if you are looking at major fines and jail time, you might have questions about how you can move forward.
At Musca Law, our experienced criminal defense attorneys have handled a variety of domestic battery cases in the past. We have found in our experience that some people are wrongfully accused of domestic batteryand might wonder how they can show this through a defense. We will fight aggressively for you and defend you in your time of need. Please contact us for more information at (888) 484-5057.