Key West, FL (June 21, 2019) – On Monday night, a 60-year-old identified as Ricky Neil Orallo was arrested on attempted murder charges after firing a 9mm at three men.
The incident took place around the area of a duplex around 9:41 p.m. Police initially received a call about shots fired and found that Orallo had been staying in the duplex with his girlfriend.
The victims were all identified as 55-year-old Leslie Howard Lambert, 55-year-old Kevin Christopher Daly, and 37-year-old Dekorte Montez Paulk. They were identified as construction workers who were staying in the area for a job.
The workers had a brief conversation with Orallo, who was extremely intoxicated after coming back from the pub across the street. When they arrived, they found Orallo inside one of the worker's vehicles and claimed that they never gave him permission to be in there.
Orallo was told to get out of the vehicle, went inside, and came back brandishing the weapon. He began firing at the victims. One of the bullets went through a hat that Daly was wearing, narrowly missing his head.
When police arrived, they detained Orallo at the scene. The girlfriend told police that the gun was hers and that it was missing from her nightstand.
Ricky Neil Orallo has since been charged with three counts of attempted murder, discharging a firearm in a public area, and discharging a firearm while intoxicated among many other charges.
Key West Attempted Murder Laws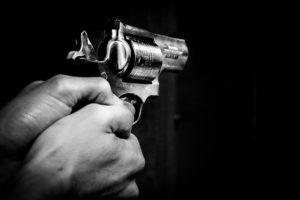 If you are facing a violent crimes charge in Florida, you might be concerned about the impact that these penalties could have on your life. These crimes are usually seen as serious felonies, which means that you could be facing serious time in prison as well as large fines and a social impact that could follow you well into your life. If you are facing attempted murder charges in Key West or beyond, you have many rights for protection at this time.
At Musca Law, we understand how overwhelmed you might be feeling, as we have assisted those who have been charged with these serious crimes in the past and are willing to handle every aspect for you. You need the help of a dedicated criminal defense attorney who can help you obtain proven case results and work toward a future that will help you move forward. Please reach out to us at (888) 484-5057 for more information.