Key West, FL (July 25, 2019) – Police arrested a 42-year-old identified as Angel Arley Mederos for felony battery on an officer and resisting arrest.
The incident, according to police, took place at the Key West International Airport. Mederos was booked in the Stock Island Detention Center but released the next morning without bond.
A deputy allegedly took Mederos that he needed to surrender his Secured Identification Display Area badge due to the fact that he was not allowed in certain areas at the airport. Mederos became angry and refused to comply. He then shoved the officer while he was walking out into a public area of the terminal.
Mederos has since been booked on battery charges. He has since been withheld from service at the airport.
Key West Battery Laws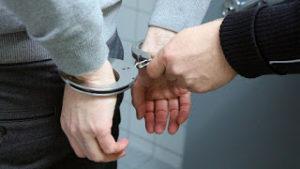 If you have been charged with intentionally striking or causing another party harm in some violent way, you could be facing a Key West battery charge and you might wonder where you can turn. Being charged with a violent crime charge in Florida is a difficult reality to face and you might be faced with serious penalties under the law. Our attorneys are here to help in your time of need.
At Musca Law, our attorneys have experience in all steps of the criminal justice system and are completely devoted to helping you during one of the most challenging times in your life. As you work to defend yourself against these serious charges, we want you to know that you have many rights and protections under the law. Judges in Florida tend to err to the side of the victim in a battery case, which means that you will need assistance working toward proven case results. Please reach out to us for the help you deserve at (888) 484-5057 for more information.