Lady Lake, FL (December 24, 2018) – Police say that a battle broke out between a woman and her baby's father over the baby at the Cove Apartments in Lady Lake. This led to domestic battery charges.

Police were called to the apartments one morning this week after the mother of a 10-month-old and her baby's father, 25-year-old Naquan Crawford, got into an altercation with one another. The woman suffered from a busted lip during the altercation, which was broken up by the baby's grandmother.

Crawford quickly fled the apartment and was then caught by police about an hour later after he was spotted outside. Police booked him in prison with domestic battery charges.

Police also contacted the Department of Children and Families due to the altercation.
Lady Lake Domestic Battery Laws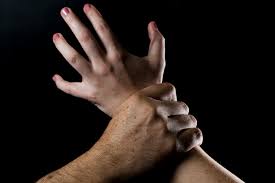 In Florida, being charged with domestic violence crimes could mean suffering severe penalties such as prison time, mandatory battery programs, probation, community service hours, and more. If you plead guilty to one of these crimes, your record could follow you through the rest of your life. If you believe that you have been wrongfully convicted of one of these crimes, you have many rights as you move forward in the criminal justice process.

Our attorneys at Musca Law understand how imperative it is to have an experienced criminal defense attorney on your side who is willing to treat you with a high level of personal service in your case. We will pay attention to all the details in your case and help you obtain proven results as you move forward and start working toward the freedom you deserve. Contact us during this difficult time at (888) 484-5057.