Lady Lake, FL (January 2, 2018) – Police say that a Lady Lake man was arrested after he was caught driving under the influence following an accident that led to serious injuries in one person.

28-year-old Ryan Thomas Roberts was charged with driving under the influence with serious bodily injury following an accident where a woman was ejected from a vehicle and seriously injured.

Roberts had been behind the wheel of a white Nissan that crashed into a power pole in Fruitland Park. A female passenger in his vehicle, identified as Kayce McRae, was profusely bleeding at the scene and allegedly screaming for help following the accident. One of her legs was completely severed with an open fracture and she needed to be saved from the vehicle by emergency responders.

Both Roberts and McRae had been transported to a local hospital. Roberts' blood tested positive for MDMA and methamphetamine.
Lady Lake DUI Laws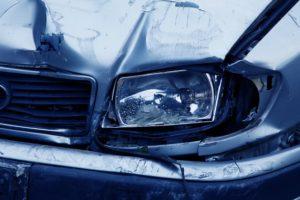 Being arrested on DUI charges, whether they involve drugs or driving under the influence of alcohol, can be one of the scariest and intimidating things that you will ever go through. From the moment that you are arrested on Florida DUI charges and the cuffs go around your wrists, you might be feeling hopeless about the outcome of your case. Many possible penalties might be causing you to feel alone, from paying steep fines to losing your license. An experienced attorney might be able to help you defend against DUI charges so that you can move forward during this difficult time.

If you have been accused of a DUI crime, you may be feeling frightened about your future and the effect that a conviction will have on your life. At Musca Law, we have experience in every step of the criminal system process and want to help you receive fair case results that will help you move forward. We work with many clients across Florida and have handled many DUI cases from start to finish. Contact us today for more information on how we can help in your time of need at (888) 484-5057.