Lady Lake, FL (January 28, 2019) – 28-year-old Alexander Tanel Smith was arrested for previous battery convictions three other times and is now facing new domestic battery charges after an attack on a woman in Lady Lake.

The recent attack took place against the mother of his child. Allegedly, Smith had gone to a home in the 700 block of Summit Street, where he pushed the unidentified woman into a wall. This caused her to fall to the floor. When she stood up, Smith struck her seven times on the side of her face, which caused it to swell and become discolored.

The arresting officer wrote that she was barely able to open her mouth to speak. Smith had just been released on December 12 from a previous battery charge. He was also arrested in 2014 and 2012 for similar times.

Now, Smith is facing his fourth battery charge in recent years.
Lady Lake Domestic Battery Laws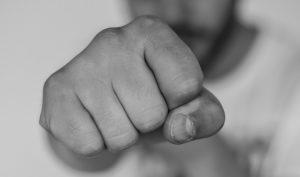 Being charged with a violent crime in Florida might be one of the most difficult things that you will ever face in your life, especially when you are facing a domestic violence charge against somebody who lives in your home or a family member. Violent crimes are typically seen as felonies when you have been convicted, which means that you could be facing severe penalties for quite some time and the possession of a criminal record that could bring you down on a career and social level, which you want to fight to avoid. Our domestic violence attorneys are here for you through every step of your case.

Domestic violence and battery is considered to be the intentional touching or striking of another person without their consent or causing bodily harm to another person. You might be frightened about the impact that one of these charges can have on your life such as a couple month's worth of probation, large fines, and even prison time depending on how many similar charges you have faced in the past. Whether you have been wrongfully accused of domestic violence or you believe that the story isn't being told as it happened, it is important to have an attorney on your side who can defend your rights during this difficult time. At Musca Law, our attorneys will aggressively fight to help you protect your rights and move forward. Contact us to find out how we can assist you in your time of need at (888) 484-5057.