Lady Lake, FL (December 28, 2018) – On Christmas Day, a man from Lady Lake was arrested after he was involved in a brawl with members of his family and attacked them.

Police were called to the scene of the incident on the morning of Christmas on Hartsock Sawmill Road. They found that 34-year-old Matthew Hunt had attacked family members. Hunt's mother saw her son arguing with his wife outside the home and threatened to attack her with a stone.

Hunt then attacked his sister. When his mother tried to break up the brawl, she was immediately thrown to the ground by her son.

Police arrested Hunt on charges of aggravated assault and battery. He was booked in jail on a $13,000 bond.
Lady Lake Domestic Battery Laws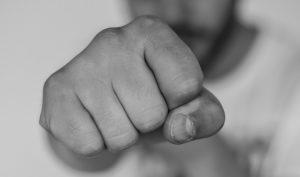 Being charged with a violent Florida crime, especially those involving family members, might be one of the most difficult things you will ever face. The truth is, many people will be accused of domestic violence crimes every year, some of which are wrongful domestic violence accusations. These types of crimes are prosecuted through Florida with harsh penalties and long-term consequences that could follow you through life, which is why you want to move forward with the help of an experienced attorney.

Have you engaged in a violent act against a family member such as a wife or husband, brother or sister, mother or father, and now you are facing serious domestic battery charges? You might feel hopeless in your case as you face the reality of one of these sentences, but the truth is that you don't have to suffer alone. Being faced with a lifetime record might be something that you know will hold you back from certain career choices and social impacts, which is why you want to find an attorney who is experienced in helping you obtain lesser charges, sealing records, and many other actions that will help you get your life back on track as you move forward. At Musca Law, we are here for you through some of the most complex and life-changing times. Contact us for more information at (888) 484-5057.