Lafayette, FL (December 5, 2018) – A Florida man has been arrested in connection with several construction site burglaries that occurred between August and November of this year. The Lafayette Police Department Criminal Investigations Division has been looking into the burglaries for quite some time.
Police were able to track down a vehicle that fit the description of the one being used to commit the burglaries in Lafayette County.  The driver of that vehicle has been identified as 27-year-old Joseph Zapata of Florida.
After being taken to the station, Zapata allegedly confessed to numerous burglaries around the Lafayette area in construction sites. He was arrested and booked on charges of simple burglary and many additional charges are pending.
Lafayette Burglary Laws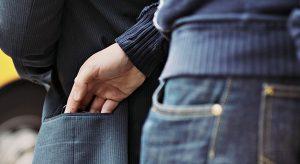 In Florida, burglary acts take place when somebody enters a dwelling or structure with the intent to commit a criminal offense by stealing. Burglary is considered to be a felony offense and can carry severe penalties under Florida law. You could be facing several months or years in prison as well as probation and fines. If you have been accused of a Florida burglary crime, you should provide your case with the best defense possible and speak with a dedicated theft crime attorney.

Being accused of a theft-related crime in Florida can be a frightening and daunting experience. Our attorneys at Musca Law understand how important it is to have an attorney who will treat you with a high level of personal service, paying close attention to the details in your specific case. We believe our clients deserve the best defense so that they have the desired outcome in their case.  Turn to one of the experienced and dedicated criminal defense attorneys at Musca Law to help guide you through the complicated legal process. Do not hesitate to reach out to us for your free legal consultation at (888) 484-5057.