Lake County, FL (November 28, 2018) – Police arrested a 21-year-old woman in Lake County after she attacked her father over cigarettes and baked goods on Micro Racetrack Road.

The woman was identified as Leah Marie Hodges. Her father reported that he had taken his daughter shopping and, when they got back, she became angry when she realized that others in the household had been eating baked goods that were intended for her. She called her mother derogatory names, which is when her father told her that she should walk back to her home.

Hodges proceeded to remove a carton of cigarettes from her father's office, which is when he told her she couldn't take them. Leah then picked up a folding table and struck her father with it. A deputy said that, when he came to the scene, the father's forearm was bleeding.

Leah was arrested on charges of battery and has since been booked in jail.
Lake County Battery Laws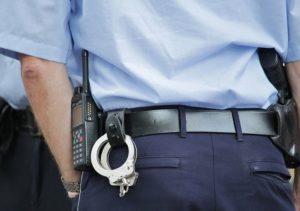 If you have been accused of battery in the Orlando area, you could be facing a wide variety of penalties. These violent crimes can bring anywhere from a year in jail to 12 months of probation, $1,000 in fines, and more if this was your first charge. An attorney is crucial for avoiding any of these penalties.

At Musca Law, we make it our priority to ensure that our clients are always well-informed throughout the entire process when you have been charged with a serious crime. We want our case results for you to reflect our hard work and dedication to your case. Our attorneys have over 150 years of combined criminal defense experience and are willing to work with you to help you receive the best outcome in your case. Contact us today to find out what we can do for you at (888) 484-5057.