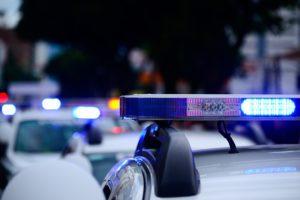 Lake County, FL (November 23, 2018) – A concerned citizen tipped off the Lake County Sheriff regarding an impaired driver they spotted at the RaceTrac around 10 p.m., which turned out to be a pretty big bust.

The vehicle was spotted along U.S. Highway 27/441 near Longview Avenue during a traffic stop. When sheriffs got close to the vehicle, they noticed a strong scent of marijuana coming from the vehicle.

The officer searched the vehicle, finding a combined 162 grams of marijuana, a digital scale, and U.S. currency in an envelope.

The driver, Charlie McKenzie, 30, told officers he was selling marijuana to pay for repairs to his vehicle. McKenzie was charged with possession of marijuana with the intent to sell. He was booked at the Lake County Jail and posted a $2000 bond to be released the same day.
Drug Crimes in Florida
 
Individuals charged with drug crimes in Florida face extremely serious consequences. This nature of crime can carry severe penalties and can have a damaging impact on an individual's future.

With the right defense team, your future can be protected aggressively as your case makes its way through the criminal justice system.

At Musca Law, we have an exceptional record of helping clients deal with drug-related charges across the state of Florida, obtaining the best possible outcome on their behalf. Contact us today at (888) 484-5057 to see how we can help you fight your charges.