Lake County, FL (January 23, 2019) – A woman from Lady Lake was arrested for child abuse after she allegedly struck multiple children, including children that were not hers, with a belt and other objects at her home on Genius Court.

29-year-old Erin Nicole Pierce was arrested early Sunday at her home. At the time of the incident, multiple children were at her home when one of them allegedly gave her the middle finger. Pierce said that she retrieved a belt and repeatedly "popped" the children with it.

Pierce hit multiple children with the belt that belonged to her daughter, even children who were not hers. Pierce was intoxicated at the time that the abuse took place.  She also struck several of the children with a large metal spoon and threw shoes at the kids as her boyfriend tried to convince her to stop hitting the children, to no avail.  

Several of the children's parents contacted deputies and told them what happened to their children.  She was subsequently arrested at her home and was booked into the Lake County Jail. Pierce has been released from jail after posting a $15,000 bond.
Lake County Child Abuse Laws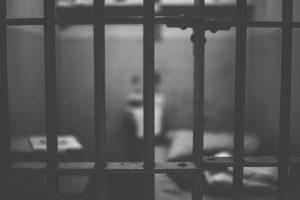 Child abuse charges are extremely serious charges for you to face, as they can end in jail time and counseling, as well as losing custody of your child or having a restraining order issued against you. There is an immense social stigma associated with these types of charges that can impact everything in your life including your reputation, your job, and all of the relationships that you have built. We want to help in the midst of your child abuse charges.

If you have been accused of being intentionally aggressive toward a child with an intention to inflict physical harm, you could be facing a loss of rights. Florida judges tend to err on the side of the plaintiff's testimony when abuse plays a role, which is why it is important to have a criminal defense attorney on your side every step of the way who is specially trained to handle violent crime cases. At Musca Law, our criminal lawyers will help you obtain the best case results for the charges you are facing and help you understand how the law works in these cases, working to combat anything that will stand in your way. Contact us at Musca Law for more information at (888) 484-5057.